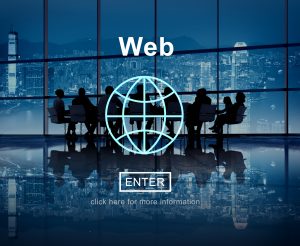 Introduction:
Web browsers have become an integral part of our daily lives, connecting us to the vast world of the internet. They serve as our gateway to explore the digital universe, allowing us to access information, communicate with others, and indulge in various online activities. From the early days of Netscape Navigator to the modern giants like Google Chrome and Mozilla Firefox, web browsers have evolved significantly, providing a seamless and immersive online experience. In this article, we will delve into the world of web browsers, exploring their history, features, and impact on our digital lives.
The Early Days of Browsing:
The story of web browsers begins in the early 1990s when Tim Berners-Lee, a British computer scientist, invented the World Wide Web. The first-ever web browser, called WorldWideWeb (later renamed Nexus), was created by Berners-Lee himself in 1990. However, it wasn't until 1993 when Marc Andreessen and his team at the National Center for Supercomputing Applications (NCSA) developed Mosaic, a graphical web browser that popularized the World Wide Web. Mosaic's user-friendly interface and ability to display images alongside text marked a turning point in web browsing history.
The Rise of Internet Explorer and Netscape Navigator:
In the mid-1990s, the web browser market was dominated by two major players: Internet Explorer (IE) and Netscape Navigator. Microsoft launched Internet Explorer in 1995, bundling it with Windows operating systems, which gave it a significant advantage in terms of market share. Meanwhile, Netscape Navigator, developed by the company Netscape Communications Corporation, was also gaining popularity for its innovative features and faster performance.
The Browser Wars:
The competition between Internet Explorer and Netscape Navigator led to what became known as the "Browser Wars." Both companies continuously released new versions with enhanced features, striving to outdo each other. This era saw rapid advancements in web technologies and the introduction of support for Cascading Style Sheets (CSS), JavaScript, and plugins like Adobe Flash, which further enriched the browsing experience.
However, Microsoft's aggressive bundling of Internet Explorer with Windows drew the attention of antitrust regulators, leading to legal battles and eventually affecting the browser's market share.
The Advent of Mozilla Firefox and Google Chrome:
As the 2000s began, Internet Explorer's dominance started to wane, primarily due to security issues and a lack of innovation. This opened the door for new players in the browser arena. Mozilla Firefox, released in 2004, gained popularity rapidly for its focus on user privacy, security, and adherence to open web standards.
In 2008, Google introduced its own browser, Google Chrome. Chrome's minimalist design, speed, and robust performance soon propelled it to the top of the browser market. Its introduction also marked the beginning of a new era in web browsing, with browsers shifting from a mere tool to access the internet to becoming powerful platforms supporting web applications.
The Age of Web Applications:
With the rise of modern web browsers like Google Chrome, Mozilla Firefox, Microsoft Edge, and Apple Safari, the internet evolved into a platform for running complex web applications. This led to the development of web technologies like HTML5, CSS3, and JavaScript frameworks, allowing web developers to create feature-rich applications that rival traditional desktop software.
Web browsers now support a wide range of functionalities, such as video and audio streaming, online gaming, real-time communication, and collaboration tools. Cloud-based services, online storage, and productivity suites have become easily accessible through the browser, transforming the way we work and interact with digital content.
Privacy and Security Concerns:
As web browsers play an increasingly crucial role in our online activities, concerns about privacy and security have also escalated. Browsers handle sensitive information like passwords, browsing history, and personal data, making them prime targets for cybercriminals. To address these concerns, modern browsers have implemented robust security features, such as sandboxing, automatic updates, and warnings for potentially malicious websites.
Additionally, many browsers have integrated private browsing modes, which do not save browsing history, cookies, or search data, offering users a way to browse the web more discreetly.
Conclusion:
Web browsers have revolutionized the way we access information, communicate, and conduct various online tasks. From the early days of Mosaic to the cutting-edge technologies of modern browsers, they have come a long way in providing a seamless and secure online experience. As technology continues to advance, web browsers will undoubtedly evolve further, enhancing our online interactions and shaping the digital landscape for years to come. As users, it is essential to stay informed about the features and security measures provided by different browsers to make informed choices while navigating the online world.