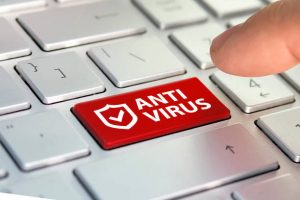 Introduction:
In the digital age, our reliance on computers and the internet has grown exponentially, transforming the way we work, communicate, and access information. However, this increased connectivity comes with its fair share of risks, as cyber threats and malicious software pose significant dangers to our systems and sensitive data. As a crucial defense mechanism against these threats, antivirus software plays a pivotal role in safeguarding our devices and protecting them from harm. In this article, we will explore the importance of antivirus software, how it works, its key features, and why it remains an essential tool in today's cyber landscape.
Understanding Cyber Threats:
Cyber threats come in various forms, ranging from viruses and worms to spyware, ransomware, and more. These threats can infiltrate our systems through various means, such as malicious email attachments, infected websites, and compromised software. Once inside a system, they can wreak havoc by stealing sensitive data, corrupting files, monitoring user activities, or holding data for ransom. The consequences of a successful cyber attack can be severe, leading to financial losses, identity theft, and damage to a user's online reputation.
The Role of Antivirus Software:
Antivirus software, also known as anti-malware software, is designed to detect, prevent, and remove malicious software from computer systems. Its primary purpose is to protect users from cyber threats and maintain the integrity and confidentiality of their data. Antivirus software employs a range of techniques and algorithms to identify and neutralize threats, keeping users safe from potential harm.
How Antivirus Software Works:
Signature-Based Detection: One of the most common methods used by antivirus software is signature-based detection. It involves maintaining a database of known malware signatures, which are unique patterns that identify specific types of malicious software. When the antivirus scans a file or program, it compares its signature against the database. If a match is found, the antivirus flags the file as malicious and takes appropriate action.
Heuristic Analysis: In addition to signature-based detection, antivirus software employs heuristic analysis to identify previously unknown threats. This technique involves analyzing the behavior and characteristics of files and programs to determine if they exhibit suspicious or malicious behavior. Heuristic analysis allows antivirus software to catch new and emerging threats that may not have known signatures.
Behavioral Monitoring: Modern antivirus software often includes behavioral monitoring capabilities. This feature tracks the behavior of running programs in real-time, looking for activities that are typical of malware. If a program starts behaving suspiciously, the antivirus can intervene and quarantine the potential threat before it causes harm.
Sandboxing: Some antivirus solutions use sandboxing to isolate suspicious files and programs in a controlled environment. By running these items in a virtual sandbox, the antivirus can observe their behavior without risking harm to the actual system. If the program exhibits malicious behavior, it is contained within the sandbox, preventing it from affecting the host system.
Cloud-Based Analysis: To stay up-to-date with the rapidly evolving threat landscape, many antivirus products utilize cloud-based analysis. When a file is scanned, its data is sent to the cloud, where it undergoes further analysis and comparison against the latest threat intelligence. This cloud-based approach allows for real-time updates and more accurate threat detection.
Key Features of Antivirus Software:
Real-Time Protection: Antivirus software continuously monitors the system for potential threats in real-time, providing proactive protection against malicious activities.
Scheduled Scans: Users can schedule regular scans of their system to ensure thorough and comprehensive protection without affecting their daily activities.
Automatic Updates: Antivirus software regularly updates its database of signatures and threat intelligence to stay ahead of new and emerging threats.
Quarantine: When a potential threat is detected, the antivirus quarantines the file, preventing it from causing harm until it is analyzed and deemed safe or removed.
Email and Web Protection: Many antivirus solutions include features to scan incoming emails and block access to malicious websites, protecting users from phishing attempts and infected downloads.
Firewall Integration: Some antivirus products integrate with the operating system's firewall, providing an additional layer of security against network-based threats.
Multi-Platform Support: Antivirus software is available for various platforms, including Windows, macOS, Android, and iOS, ensuring protection across all devices.
Choosing the Right Antivirus Software:
Selecting the appropriate antivirus software for your needs is essential to ensure effective protection. Consider the following factors when making your decision:
Effectiveness: Look for software with a proven track record of detecting and removing a wide range of threats.
Ease of Use: The software should have a user-friendly interface and be easy to install, configure, and use.
Resource Impact: Ensure that the antivirus software does not significantly slow down your system's performance.
Updates and Support: Opt for a solution that provides regular updates and excellent customer support.
Additional Features: Consider additional features, such as firewall integration, email protection, and cloud-based analysis.
Conclusion:
In the ever-evolving landscape of cyber threats, antivirus software remains an indispensable tool for protecting computer systems from malicious attacks. Through signature-based detection, heuristic analysis, behavioral monitoring, and other advanced techniques, antivirus software detects and neutralizes threats, providing users with a secure digital environment. As technology continues to advance, antivirus software will continue to evolve, adapting to new threats and ensuring that users can confidently navigate the digital world without fear of malicious attacks. Remember, using a reputable antivirus solution and keeping it up-to-date is a critical step towards safeguarding your systems and data from the perils of the internet.