Introduction: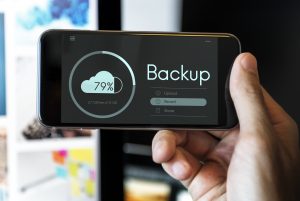 In today's data-driven world, where information is at the core of almost every aspect of our lives, ensuring the safety and security of our valuable data has become paramount. From personal photos and documents to critical business records, the loss of data can have devastating consequences. This is where backup and recovery tools come to the rescue, providing us with the means to safeguard our data and restore it in times of crisis. In this article, we will explore the significance of backup and recovery tools, their types, and how they offer peace of mind by protecting our digital assets.
The Importance of Data Backup and Recovery:
Data loss can happen due to various reasons, such as hardware failure, accidental deletion, malware attacks, natural disasters, or theft. Without proper backups, recovering lost data can be a painstaking and often impossible task. This is why backup and recovery solutions play a vital role in preserving our digital information and ensuring business continuity.
Backup refers to the process of creating copies of data from its original source, which can be stored in various locations for redundancy. Recovery, on the other hand, is the process of retrieving and restoring the data from these backup copies when needed.
Types of Backup and Recovery Tools:
Local Backup Tools: Local backup tools are software applications installed on a computer or a server that create backups onto local storage devices like external hard drives, USB flash drives, or network-attached storage (NAS) devices. These tools are easy to set up and provide quick access to data in case of emergencies. However, they may not be suitable for protecting against disasters that affect the entire physical location, such as fires or floods.
Cloud Backup Services: Cloud backup services have gained immense popularity due to their convenience and reliability. These services store data on remote servers maintained by third-party providers. Users can schedule regular backups to the cloud, ensuring that their data is stored off-site and protected against local disasters. Cloud backups offer scalability, accessibility from anywhere with an internet connection, and data redundancy across multiple data centers.
Image-based Backup Solutions: Image-based backup tools create a complete copy or "image" of the entire system, including the operating system, applications, and data. This type of backup allows for faster recovery of an entire system in case of a catastrophic failure, as the entire system can be restored to a previous state.
Incremental and Differential Backups: Incremental and differential backups are methods that optimize storage space and speed up backup processes. Incremental backups only store changes made since the last backup, while differential backups store changes made since the last full backup. This means that incremental backups are faster but may take longer to restore, while differential backups may require more storage space but offer quicker restoration times.
The Peace of Mind Provided by Backup and Recovery Tools:
Data Protection and Security: Backup and recovery tools ensure that your data is protected from various threats like hardware failures, software glitches, and malicious attacks. By having multiple copies of data stored in different locations, the risk of complete data loss is significantly reduced.
Business Continuity: For businesses, a comprehensive backup and recovery strategy is essential for maintaining business continuity. Disruptions caused by data loss can result in downtime, lost productivity, and potential revenue losses. Having reliable backup tools in place can mitigate these risks and enable a swift recovery.
Accidental Deletion Recovery: We've all experienced those moments of panic when we accidentally delete important files or folders. Backup and recovery tools come to the rescue in such situations, allowing us to restore deleted data from a previous backup point.
Disaster Recovery: Natural disasters like fires, floods, earthquakes, or hurricanes can destroy physical infrastructure and data stored on-site. Cloud-based backup solutions ensure that data remains safe and recoverable even in the face of such catastrophic events.
Data Versioning and Archiving: Backup and recovery tools often provide versioning and archiving features, allowing users to keep multiple historical versions of files. This is especially useful when working collaboratively, as it enables the retrieval of previous versions in case of accidental overwrites or undesirable changes.
Ransomware Protection: Ransomware attacks have become a significant threat to individuals and organizations alike. A solid backup and recovery strategy can help thwart ransomware attacks by restoring data to a state before the infection occurred.
Conclusion:
In the digital era, data is a valuable asset that needs safeguarding. Backup and recovery tools offer a robust defense against data loss, ensuring that our cherished memories, critical documents, and essential business information remain protected and accessible. By utilizing a combination of local and cloud-based backup solutions, employing image-based backups, and understanding incremental and differential methods, users can enjoy the peace of mind that comes from knowing their data is secure. Whether you are an individual, a small business, or a large enterprise, investing in reliable backup and recovery tools is a crucial step towards maintaining data integrity and minimizing the impact of potential data disasters.