Introduction: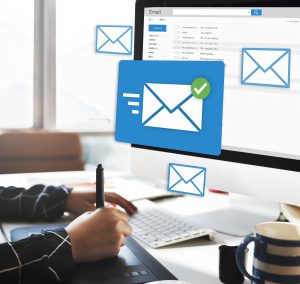 In today's fast-paced digital world, electronic mail, commonly known as email, has become the backbone of communication. Email allows individuals and businesses to exchange messages and information instantly, regardless of geographical boundaries. At the heart of this communication system are email clients – software applications that enable users to manage, send, receive, and organize emails efficiently. In this article, we will explore the role of email clients in modern communication, their features, and their impact on our daily lives.
What is an Email Client?
An email client, also referred to as a mail user agent (MUA), is a desktop or mobile application that allows users to access and manage their email accounts. It serves as an interface between the user and the email server, enabling the user to compose, send, receive, and organize emails effortlessly. Email clients provide a unified platform to manage multiple email accounts, making it convenient for users to stay connected across different email services.
Types of Email Clients
Desktop Email Clients: Desktop email clients are applications installed on a user's computer. They offer a wide range of features and are known for their advanced functionalities, including offline access to emails, robust email organization, and integrated calendaring. Some popular desktop email clients include Microsoft Outlook, Mozilla Thunderbird, and Apple Mail.
Webmail Clients: Webmail clients are accessed through a web browser, eliminating the need for any software installation. They provide the advantage of being accessible from any device with an internet connection, offering flexibility and convenience. Examples of popular webmail clients include Gmail, Outlook.com, and Yahoo Mail.
Features of Email Clients:
Email Organization: Email clients allow users to organize their inbox using folders, labels, or tags. This enables efficient sorting and categorization of emails, making it easier to locate specific messages.
Composing and Formatting: Email clients offer a rich text editor, allowing users to compose emails with various formatting options like font styles, colors, and attachments. Advanced email clients support HTML formatting for creating visually appealing messages.
Offline Access: Desktop email clients store emails locally, enabling users to access their messages even when they are not connected to the internet. This feature is particularly useful for travelers or in areas with limited connectivity.
Integration with Calendar: Many email clients come with built-in calendar functionalities or allow integration with external calendar services. This integration helps users manage their schedules and appointments seamlessly.
Spam and Malware Protection: Email clients incorporate spam filters and security measures to protect users from phishing attempts, spam emails, and malicious attachments.
Email Search: Robust search capabilities in email clients allow users to quickly find specific emails using keywords, senders, or timeframes.
The Impact of Email Clients on Communication
Efficiency and Productivity: Email clients streamline communication, allowing users to send and receive emails promptly. Features like email templates, autoresponders, and keyboard shortcuts enhance productivity, making it easier for users to manage their email correspondence.
Business Communication: Email clients play a vital role in professional communication. They enable businesses to maintain a professional image by using custom domain email addresses and provide tools for collaboration and team communication.
Personal Communication: Email clients connect friends, family, and individuals around the world. They have become an essential means of sharing personal updates, photos, and greetings.
Global Reach: Email clients have revolutionized communication, breaking down geographical barriers and enabling instant contact with individuals and businesses worldwide.
Challenges and Future of Email Clients:
While email clients offer numerous advantages, they also face certain challenges. Spam emails, phishing attempts, and email overload are constant issues that users and developers need to address continually. As technology advances, email clients must adapt to evolving security threats and user demands.
The future of email clients lies in integrating artificial intelligence (AI) and machine learning technologies. AI-driven email clients can help prioritize emails, sort messages automatically, and provide smart suggestions for composing responses. Additionally, enhanced encryption and authentication methods will strengthen email security and protect user privacy.
Conclusion:
Email clients have revolutionized the way we communicate, both personally and professionally. With their seamless user interfaces and advanced features, they have become indispensable tools for managing electronic mail efficiently. From desktop applications like Microsoft Outlook to web-based services like Gmail, email clients have evolved to meet the demands of the modern digital era. As technology continues to progress, email clients will remain a critical component of our daily lives, enabling us to stay connected, informed, and productive in the ever-expanding digital world.